1

Comments
Published by Andrew Phillips on 2/27/09 at 8:13 AM.

Everything we've posted so far has been pretty serious/big, which wasn't the original intention ( or mine, atleast ).
So, to make the first insignificant post of the blog, here's a quick sketch I did while watching a movie. Just needed a new sig for a forum.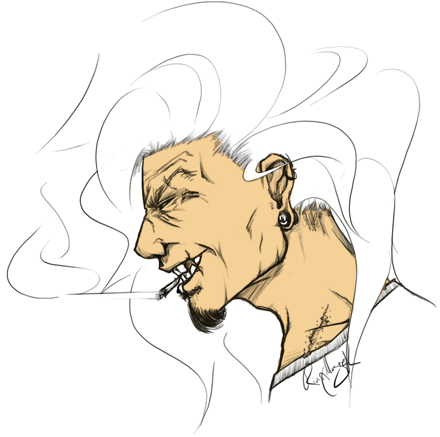 Quick doodle of my character, "Ringmaster." He has no official name, so he's just assumed my own alias until he gets one.
DRINK CHEERWINE